Welcome to Gulf Region Royal Rangers
Thanks for visiting the Gulf Region Royal Rangers web site today. It is our mission to serve and support the District Royal Rangers ministries we represent. We strive to provide support, leadership training, missions opportunities, and other opportunities to further the ministry of Royal Rangers. The Gulf Region staff look forward to working with our Districts to fulfill our calling to evangelize, equip, and empower the next generation of Christ-like men and lifelong servant leaders.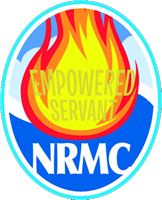 National Rangers Ministry Camp will give instruction in basic outdoor skills and activities providing leaders with the skills needed to take their Ranger boys on exciting outpost activities outside their normal weekly meeting times. Instruction in effectively implementing the team/patrol method will be offered as a means to facilitate junior leadership development. Also, leaders will be challenged to connect with God and explore spiritual manhood.
3/23/18 - 3/25/18 Woodworth, LA
The countdown is on and the Discount Deadline is 2/16/18
So don't delay and get your registration in NOW
Can't wait to see you there.