The National Rendezvous is a special event of the Frontiersmen Camping Fellowship (FCF) group within Royal Rangers that occurs once every four years.  This national event draws together men and boys from all across the country for a time of fun and fellowship in a frontier setting.
The next National Rendezvous will take place in July of 2018.  More information can be found at NationalRendezvous.com.
Will give instruction in ba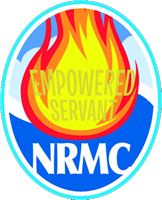 sic outdoor skills and activities, providing leaders with the skills needed to take their Ranger boys on exciting outpost activities outside their normal weekly meeting times. Instruction in effectively implementing the team/patrol method will be offered as a means to facilitate junior leadership development. Also, leaders will be challenged to connect with God and explore spiritual manhood.
Date 3/23 - 3/25, 2018

Twin Lakes Campground -  Woodworth, La.